This May, Join Henry Golding and Lee Chan as They Tour Asia
Ovation TV, America's premier arts network, is pleased to announce the May 2023 stunt and curated programming for its award-winning travel-entertainment digital channel, JOURNY. This month, JOURNY honors Asian American and Pacific Islander Heritage Month with a strong line-up of travel programming. Among the five featured titles, don't miss Henry Golding (Crazy Rich Asians) strolling around Tokyo and Mt Fuji in Welcome to the Railworld Japan, or embark on an adventure across the land of the long white cloud with Travel Guides New Zealand. The lineup also includes Lee Chan's World Food Tour, Walk This Way and This Weekend. The stunt celebrating AAPI Heritage Month begins streaming today, Monday, May 1st.
In Welcome to the Railworld Japan, viewers grab a ticket on a breathtaking train ride across a gorgeous and historic land. Host Henry Golding discovers the essence of Japan by traveling on a unique and fulfilling journey through the country's most prominent mode of transport: the railway system. Embark on a comprehensive and fun tour around the land of the rising sun with destinations ranging from Tokyo, Hokkaido, Okinawa, Kyushu and more.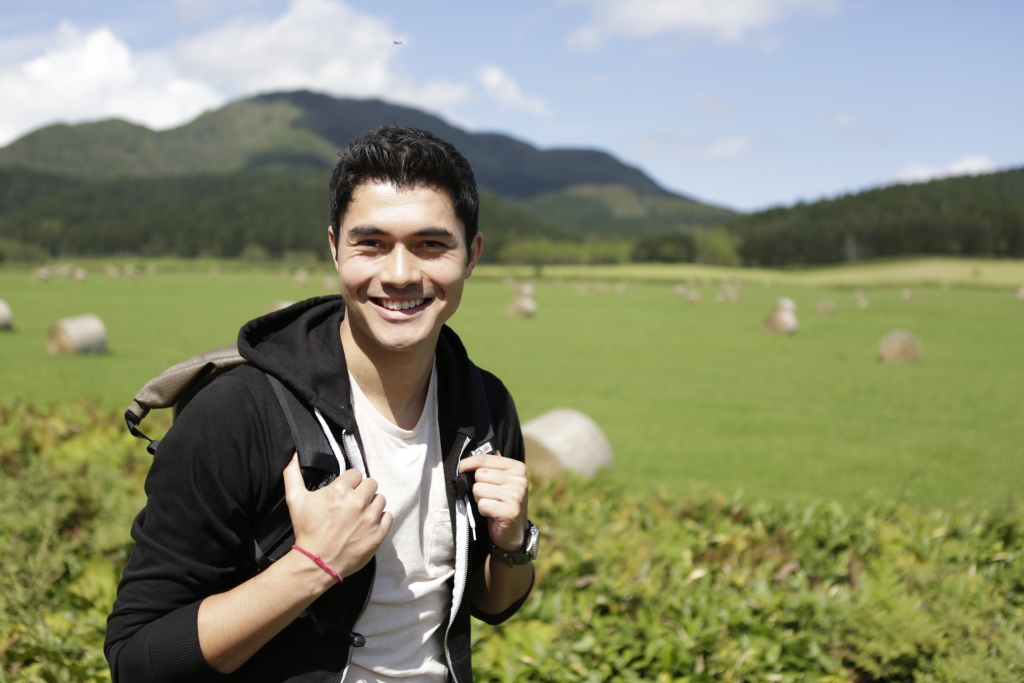 Viewers will also enjoy the specially curated lineup of the following titles:
– This Weekend: What if you only had ONE weekend to travel somewhere in Asia? Here's a dynamic and adventurous travel guide for those who yearn for an out-of-this-world weekend to a unique place in Asia where you explore, learn, have fun, and eat something new – all in just one weekend.
– Lee Chan's World Food Tour: Reality TV star Lee Chan is eating her way around the world. With her taste buds leading the way, Lee travels to every corner of the globe cooking up local favorites, modern delicacies, and whacky desserts.
– Travel Guides New Zealand: This series follows different groups of Kiwi travelers on their local escapades around the land of the long white cloud. These opinionated travelers are thrown out of their comfort zones and deliver both brutally honest and hilarious reviews of New Zealand's unique tourist attractions.
– Walk This Way: Feet on the ground and eyes to the sky. Explore Asia the way its forefathers did: on foot. Travel off the beaten path across six countries, and discover their native cultures and landscapes. From mountain peaks to underwater caves; to volcanic lakes and forest trails, join hosts as they travel across the Asian continent.
JOURNY is free to stream and is available on 300MM+ connected TVs via Amazon Fire TV, Apple TV, Android TV, Roku, XUMO, Vewd, Samsung TV Plus, VIZIO WatchFree+, Plex, DistroTV, and Verizon Stream; as well as on millions of iOS and Android mobile devices.
For more, please visit ovationtv.com and ovationtv.com/journy.
About JOURNY
JOURNY is the only travel-entertainment app at the intersection of travel, art, and culture! Watch award-winning television series focused on immersive experiences and unique storytelling for FREE! Powered by Ovation and designed for the conscientious traveler, our programming centers world travel, cultural tourism, and global citizenry. Utilizing a network of talented and passionate travel filmmakers, producers and creators, JOURNY brings together the voices and stories that make us connected and human. JOURNY is available on 300MM+ connected TVs via Amazon Fire TV, Apple TV, Android TV, Roku, XUMO, Vewd, Samsung TV Plus, VIZIO WatchFree+, Plex, DistroTV, and Verizon Stream; as well as on millions of iOS and Android mobile devices.
About OVATION TV America's Premier Arts Network
As an independent television, production, and digital media company, OVATION TV has an unparalleled commitment to the arts, culture, and captivating entertainment. Showcasing a lineup of critically acclaimed premium dramas, specials, documentaries, and iconic films, OVATION TV salutes innovative storytelling with popular programming that includes Inside the Actors Studio, Murdoch Mysteries, Frankie Drake Mysteries, Arts Engines, The Fall, Midsomer Murders, The Art Of, Celebrity Conversations, and The Sound of New York. Ovation also powers JOURNY, the dedicated streaming service where art, culture, and travel intersect. The company has provided more than $15M in contributions and in-kind support to arts institutions and arts education. Its signature advocacy platform, STAND FOR THE ARTS, includes a coalition of over 150 arts organizations, cultural institutions, and arts leaders throughout the country raising awareness about art's positive impact, protecting access for everyone, and encouraging action on behalf of the arts. OVATION TV is available on major providers via cable, satellite and telco systems including Comcast Cable/Xfinity, DIRECTV, Charter/Spectrum, Verizon FiOS, as well as on demand.  You can follow OVATION TV on Facebook, Twitter, YouTube, Instagram, OvationTV.com, and through our App, OVATION NOW.